location: wrocław, poland
type: studio apartment
area: 38 sq.m
designer: edyta zimna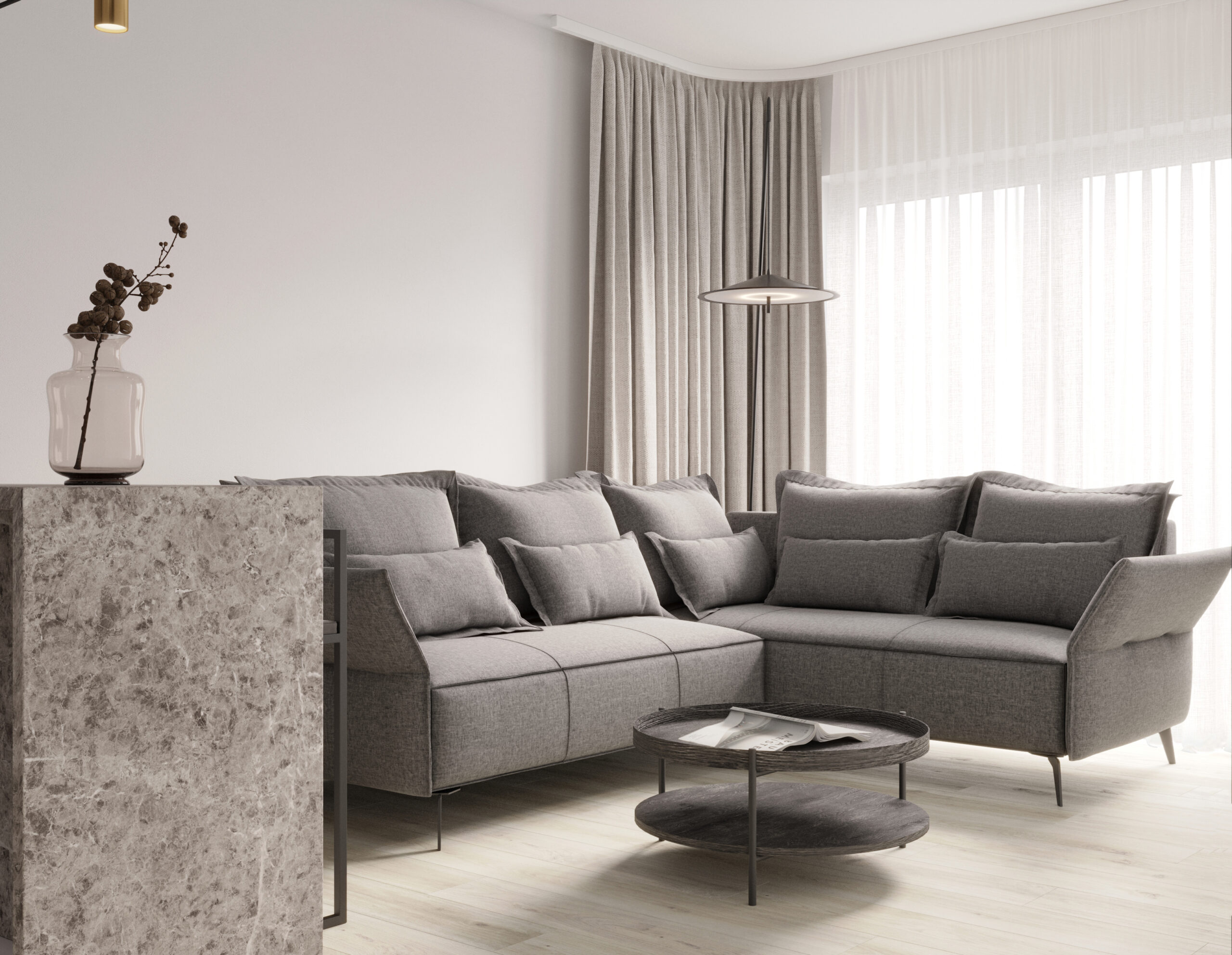 The classic style is probably the longest-lasting interior trend. Currently, it is most often designed in a modern version called Modern Classic. No wonder, the interior with this style is both elegant and functional.
An important element of such an arrangement is the use of timeless, subdued colors. This time it was white and gray with strong black accents like baseboards that frame the whole interior design, a black wall, faucets and lighting fixtures.
Initially, a small flat (38 sqm studio apartment) had a common space and a separate kitchen. By introducing changes to the functional layout, it was possible to separate an intimate bedroom area with a full-size bed facing the window overlooking the park. The kitchen, on the other hand, has been opened to the living room, which makes the studio appear more spacious, and the person in the kitchen will not be isolated from the rest of the household.