location: wrocław, poland
type: studio apartment
area: 43 sq.m
designer: edyta zimna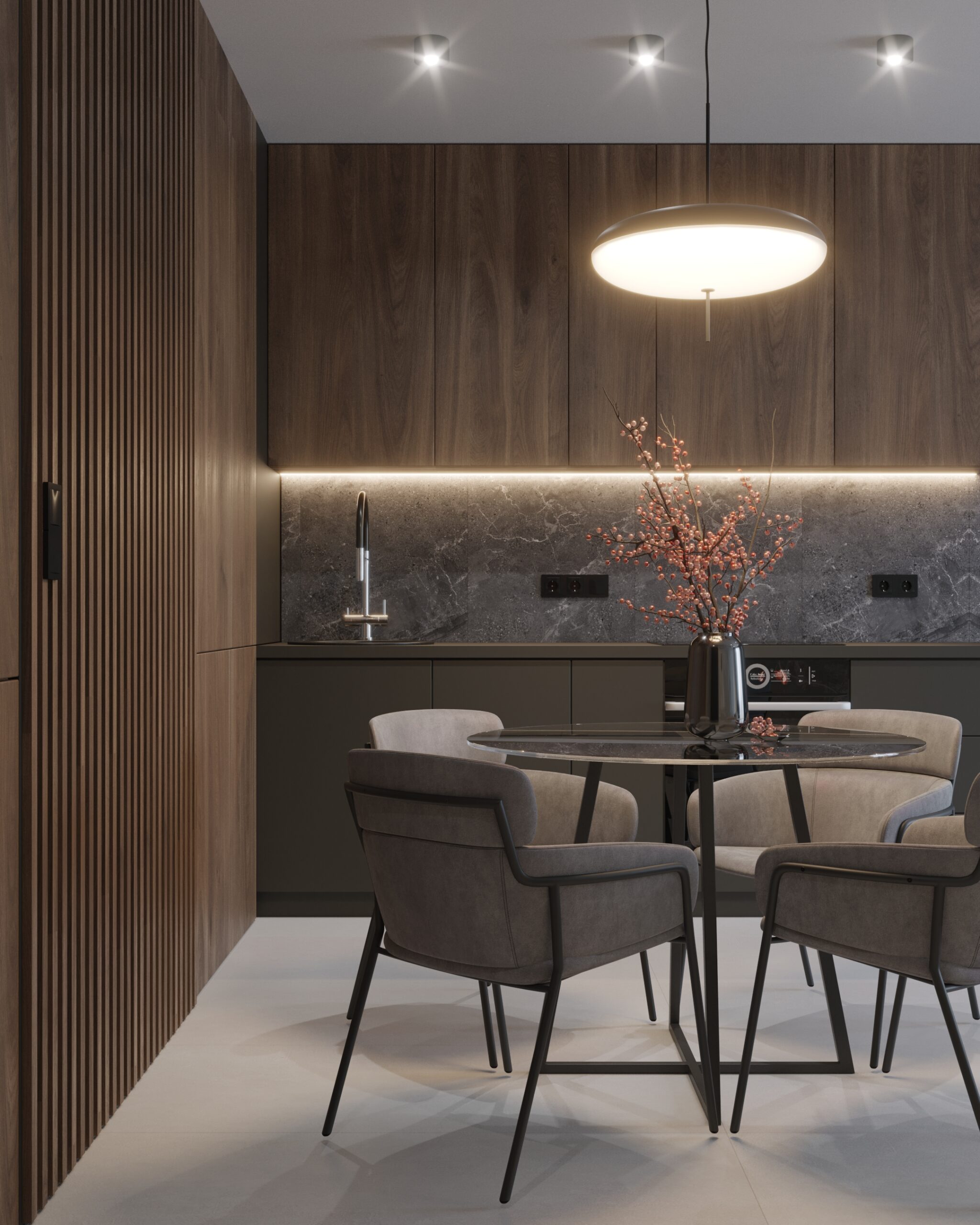 Courage allows you to create something surprising from seemingly well-known elements. Here, it allowed to turn a small studio into an intriguing and intimate living space in the heart of a rushing city.
Black colour in interiors, until recently appeared only in the form of details, and its use on the walls raised concerns. Here it has appeared on the walls, adding a distinctive, original character to the interior. The dark, deep-colored surfaces are synonymous with refined taste, luxury and elegance in a unique edition. Today, it reigns not only in the world of fashion, but also in the interior design industry, being a serious alternative to the ubiquitous white and beige.