location: Miedziana Wrocław
area: 35 sq.m
type: living area + bathroom in 4 bedrooom apartment
designer: edyta zimna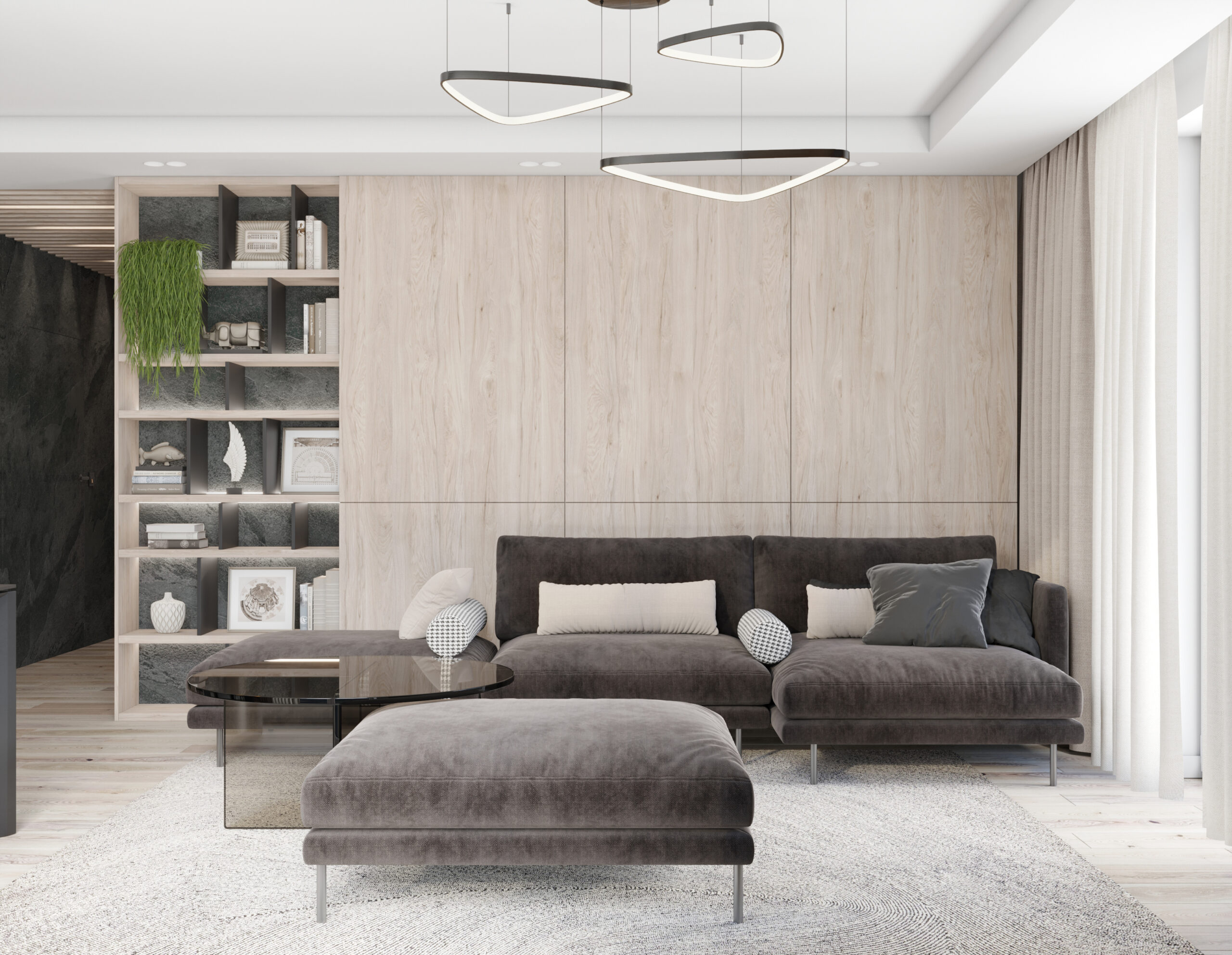 Fashion is the main inspiration for interior designers, it sets the direction of trends in arrangement in a given season.
Chocolate brown has become the new black in fashion for some time. This project is an example of the use of deep chocolate brown in the arrangement of an apartment.
In recent years, brown has not been a very popular color in interiors. It was quite rightly associated with the overused color of wenge on wood-like furniture and the style of the 90s. When used in the right way, however, it has a chance to create an unusual atmosphere. Combined with white and simple forms, it will create a cozier version of minimalism, with golden accessories, it will give sophistication and elegance that is timeless.