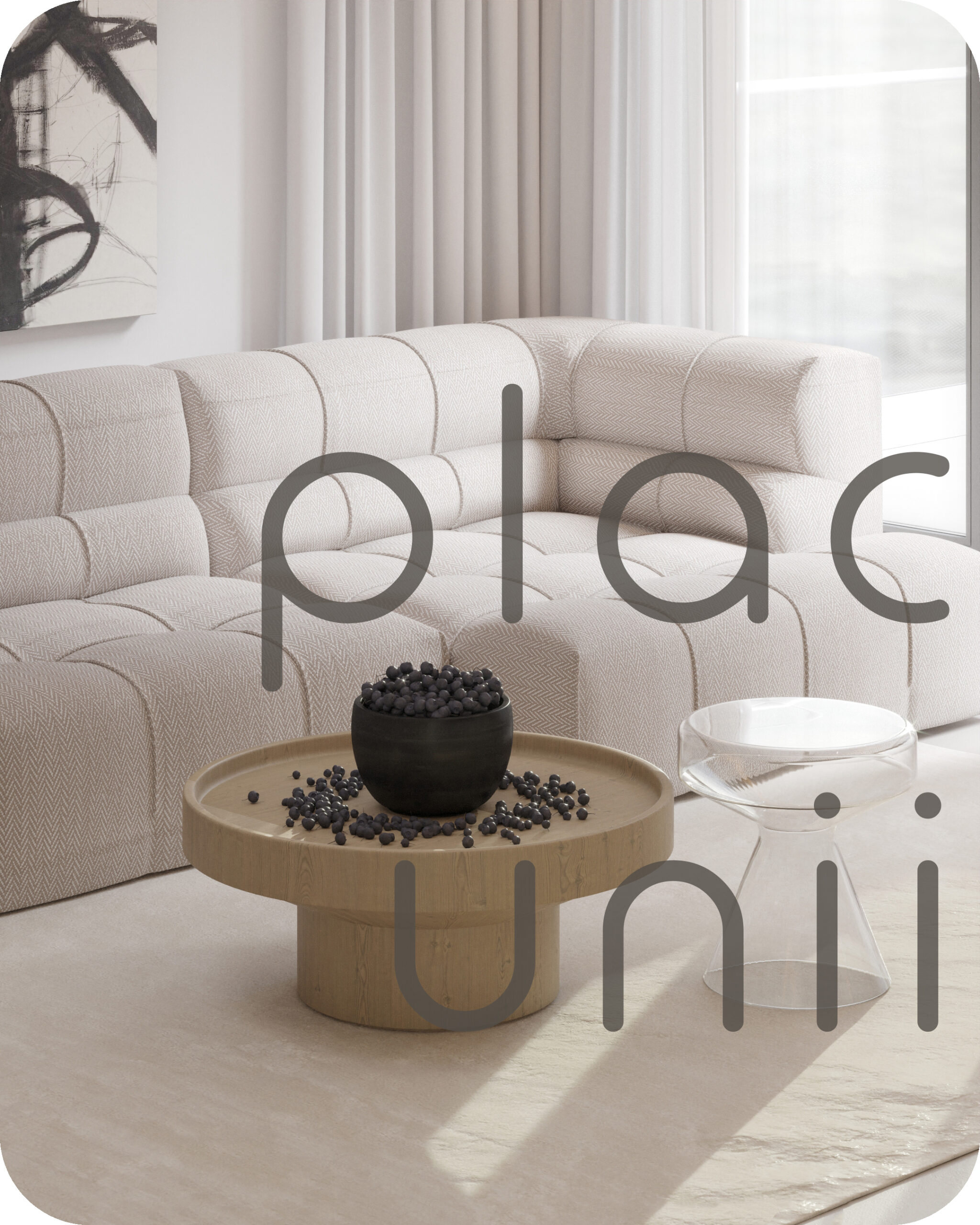 location: gdynia, poland
type: private apartment
area: 70,5 s.qm
design: edyta zimna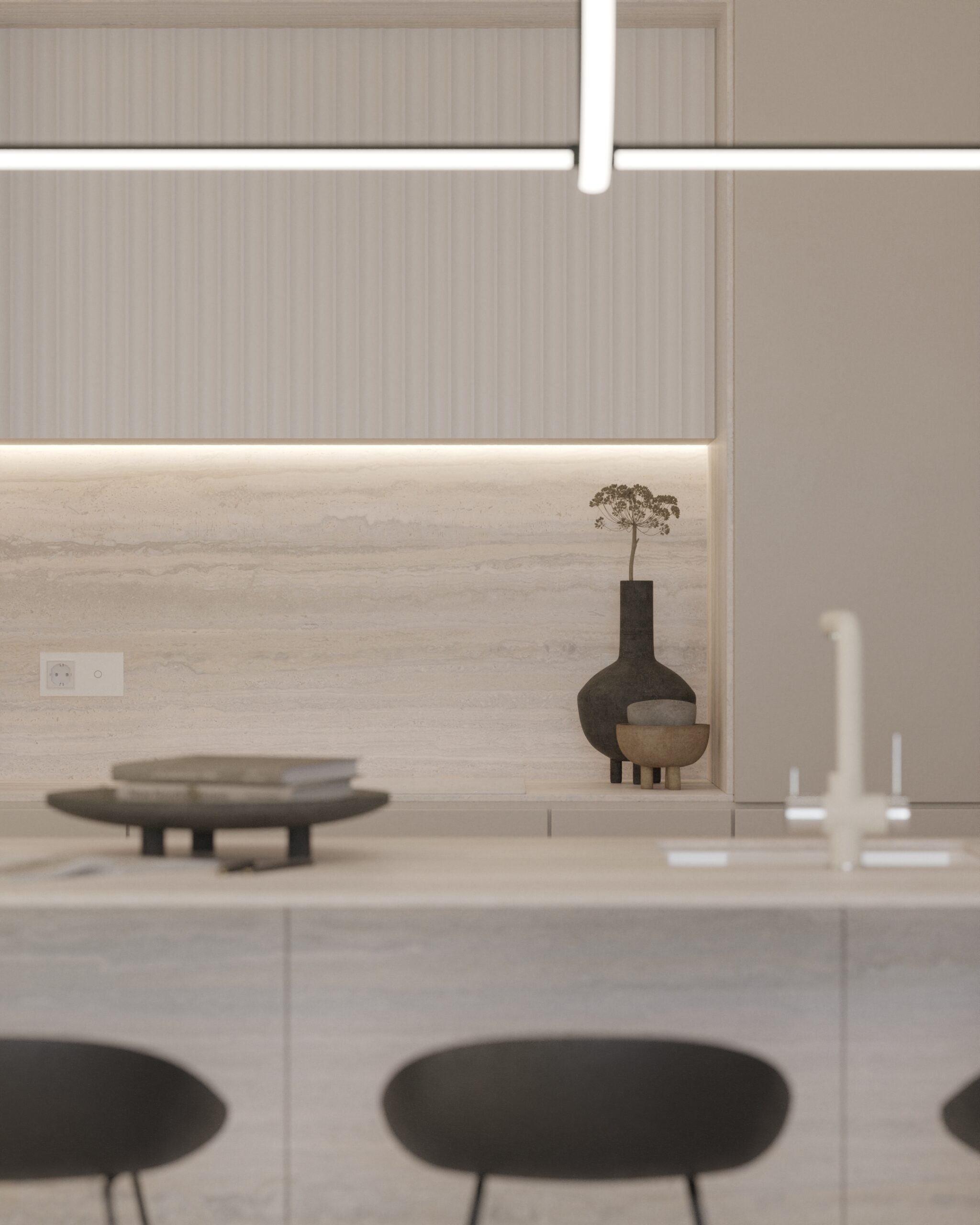 Everything beige. An oasis in the heart of the city.
Interiors in the japandi style are simple, minimalist, but not without home warmth and coziness. It is an arrangement thought out in every detail. All its elements are carefully selected, they attract attention with their sparing, but effective, clean form.
The interior design of the apartment at Union Square in Gdynia is a composition of various shades of white and beige appearing in various textures. The noble structure of travertine on the kitchen counter, the softness of the upholstery on the sofa or fluffy carpet, large, smooth and illuminating surfaces of walls or floors finished with polished and colored concrete. Hidden doors were used to emphasize simplicity and minimalism.
An important functional change of the apartment was the change of one shared bathroom to a private one accessible only from the bedroom. The bathroom was separated by large glazing, which made it possible to highlight the free-standing bathtub and the green wall behind it.